AMOON METAL TRDG CO LTD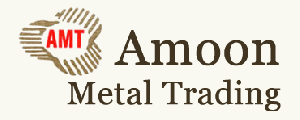 A Certified Member of Chamber of Commerce Class A, Amoon Metal Trading is a trusted Exporter and Importer of high grade Ferrous and Non-Ferrous Scraps. The company offers a wide range of Scraps that comprises Copper Berry Scrap, Copper Millberry Scrap, Stainless Steel Scrap, Stainless Steel Pipe Scrap, Aluminium Scrap, Brass Scrap, Nickel Scrap, Titanium Scrap, Zinc Scrap, Lead Scrap, Electric Motor Scrap, Transformer Scrap, and Batteries Scrap. The company has effectively catered to the varied requirements of the Metal Industry by offering them highly durable Scraps.
By maintaining transparency in its dealings, the company has established a wide network chain across the globe. Backed by this strong network chain, the firm has earned the well-deserved trust of its clients by offering them prompt delivery of the products. The firm has vast storage houses that are fitted with ultramodern testing equipment. The warehouses of the company assist it in a safe storage of the bulk stock of products.