Al Hamy Metals Factory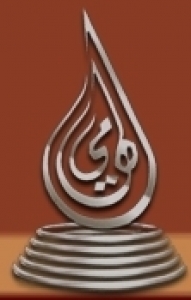 In 1954, Al Hamy Metal Factory was Established by the visionary Mr Mohamad Riad Daouk who had extreme interest and knowledge in metal, metal work and metal casting. Upon his arrival to Kuwait city , Mr. Daouk opened a workshop where he started doing metal work and metal casting including gold, silver, aluminum.
Few years later he saw and realized the upcoming change in the market demand due the petrol boom. At that time palaces and villas started to appear and these projects needed metal decoration and art work which was not available at that time in Kuwait.
Backed by a very good knowledge and know how in metals, Mr Daouk started offering solution using stainless steel, gold, copper, bronze for all kind of artistic metal work. Soon, projects started flowing and what started as a small workshop with 25 employees had to be extended to a small factory with 300 employees.
Having had a huge success in Kuwait, Al Hamy started looking to expend in the gulf region and so did they. They acquired projects in Saudi Arabia, Qatar, United Arab Emirates, Oman, Syria and Jordan. Although Al Hamy covered these regions, they kept the factory in Kuwait and the employee number reached 600.