Yas Media LLC | Digital Printing in Dubai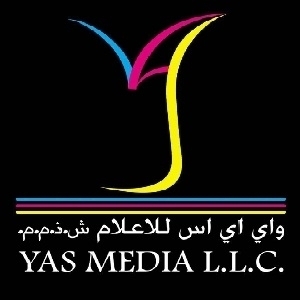 YAS Media LLC - Yas Media is a well known printing company in Dubai. It has more than12 Years of International Advertising Experience. We have helped our clients save both time and money with high-quality imaging, delivery on time, and in budget. Utilizing state-of-art digital printing Vutek Machines, we are able to print directly from a computer file to final output with exceptional speed and image quality.
Our clients include Pepsi, Canon,Samsung, Rani, Vimto, Teka, Bthirteen, Orient Arts, Ocean Advertising, Oasis, Marmum Dairy, Jeema, JAS Forwarding, Hydroturf, Hamptons, Great American Cookies, Eagle Hunters, Dubai Lagoons, Betterhomes, Barbican, Backlite Media, Aselsan, Al Shaali Moto and many more.
Our Services: YAS Media offers designing, printing, creation and installation of:
Vehicle graphics
Backlit displays, flex-face signage, neon signs, acrylic and billboards
Posters, flyers, stickers and banners (matte & glossy)
Point-of-purchase, roll-up stands, backdrops, event booths and other signage
Direct printing on doors, windows, ceilings, tiles, carpets, curtains – Any surface!
Core values at YAS Media: Superior customer service, Excellent Quality within the budget.
Proven Expertise: YAS Media takes pride in offering solutions to even the most complex challenges. Our innovative approach keeps us way ahead of competition and a favorite of top brands.
Specialized Services: YAS Media possess a diverse array of printing technologies from the best known names in the business. Our activities include digital photographic printing, scanning, designing, seaming, and installation.