Tribonian Law Advisors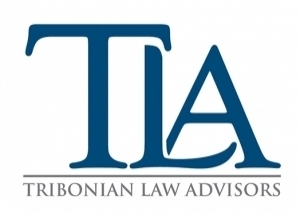 ~~TLA has three offices, one in Dubai (in association with Rindala Beydoun Legal Consultancy), one in Beirut and one in Riyadh (in association with Al-Kheraiji Law Office) to service clients requiring expert legal advice in various dispute resolution and corporate transactions, including mergers and acquisitions, joint ventures and partnerships, private equity and corporate reorganizations.
 With a deep understanding of the dynamics of business in today's markets, TLA uses its expertise in the vibrant Middle East markets to service clients across a variety of industries. The right resource mix at TLA is made up of professionals who transcend the mix of international standards and local experience to meet the evolving needs of clients without constraints or compromises.
 Passion, dedication, and commitment are essential in handling complex legal issues within the challenges of today's business environments. TLA's versatility and experience combine to deliver on those requirements. Contact us to discuss how we can contribute to your success.