PROMO PACK SOLUTIONS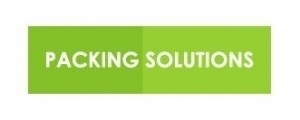 We at Packing Solutions offer an array of Promotional Packing & Re-Working activities:
Shrink Wrapping such as for "value added products", gift packs of different promotional dimensions.
Co-Packing by means of bands, tapes, magnets, glue wax.
Stickering such as new promotional barcodes, hiding barcodes, value added stickers, batch codes.
Inkjet printing such as 1/2/3/4 line printing of production & expiry dates in English and in Arabic or "Made in" and Batch code printing.
Bar code and sticker printing.
Outer Carton manufacturing.
Promotional packing of special made promo boxes or skillets.
Re-Working and repacking of products such as Re-Packing from 6 to 12 or from 12 to 24.