Nasser Al Jaroodi Advocates and Legal Consultants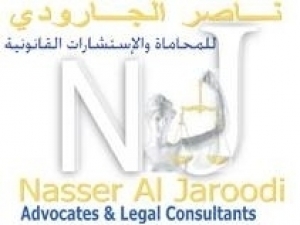 This Office was established in 1980 and is one of the oldest law firms in Dubai. The current licensee Mr. Nasser Al Jaroodi has been leading the office since 1993, after retirement of the other partner.
The office is staffed by residents UAE, Egyptian, Indian and Pakistani attorneys with English and Arabic language capabilities and qualifications in Common and Civil Laws, Islamic Sharia'a and Middle East legal systems under the leadership of Mr. Nasser Al Jaroodi a UAE national advocate.
The Office actively promotes its clients' success identifying new business opportunities as well as devising and implementing appropriate legal strategies.
1.Administrative law
2.Agency and Distributorships, and Franchise Law
3. Arbitration and Dispute Resolution
4. Banking and Finance
5. Business set up and Corporate Law
6. Civil and Commercial Law
7. Construction
8. Consumer Protection Law
9. Criminal Law
10. Debt Recovery
11. Documentation
12. Family/Personal Law
13. Insurance Law
14. Intellectual Property Laws
15 Labour Laws
16 Legal Translation
17 Litigation
18 Medical Laws
19. Real Estate Laws
20. Rent Committee Cases
21. Transportation (Aviation/Maritime)