Laser Eye Medical Center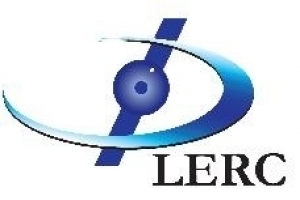 Laser Eye Medical Center was established with the assistance of Altumoosh project which is operating with the help of His Highness Sheikh Mohammed Bin Rashid Al Maktoum, Crown Prince of Dubai, Minister of Defense UAE and Chamber of Commerce and Industry in Dubai.In addition the center is provided by very competent and efficient staff and Eye Specialists including Retina and Laser Specialists.

It also includes separate section for Optometrist, Orthoptist and contact lenses. More services added like Ent Speciality and Family Medicine Speciality. We are pleased to announce that L.E.M.C. is the first center in Middle East to perform Cataract Extraction using a very modern Laser Technique called Phacolase (or Laser Phaco). The cataract is removed through a very small incision without using surgical sutures. There is no need of general anaesthesia as the surgery takes very short time. The patient is discharged on the same day.

Services and Specializations
Eye Consultation, Full Retinal Examination, Contact Lenses Clinic, Screening of Premature Babies, Infants and Childred for Ocular Abnormalities, Fundus Flourescien Angiography, Fundus Photography, Visual Field Tests, Orthoptic Tests, Optical Tests. Laser Treatment for Retinal Diseases. Laser Treatment for Glaucoma & Catract. Laser D.C.R. for Obstruction of Nasolacrimal Duct. Laser Treatment for Refractive Errors (LASIK). Minor Surgeries, Excision of Lid Tumors, Cysts, Pterygium Excision. etc. Major Eye Surgeries, Cataract, Glaucoma, Retinal Detechments, Vitrectomies, etc. Overseas Visitor Consultation, Refferal to Overseas Eye Centers for Complicated Cases.
Branches
Laser Eye care & Research Center
Dubai Health Care City
Ibn Sina Building No.27
Block B – 4th Floor
Clinic No.402
Call Us On :
+971 4 362 2955
+971 4 362 2950
Email : info@lasereyecenter.ae

Intra Laser Medical Center
Delma across Al Karama
Vila 1/218
Abu Dhabi
Call Us On :
+ 971 2 446 0008