HUGH FRASER INTERNATIONAL LEGAL CONSULTANTS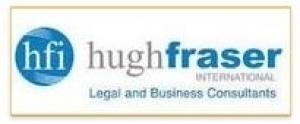 Hugh Fraser International is a specialist legal and business consultancy serving the international energy sector.
Our origins are in the North Sea oil and gas industry and our specific focus is on supporting client ventures in the Middle East and North Africa (MENA) region from our offices Dubai in conjuction with our network of consultants and alliance partners.
HFI is headquartered in the Middle East in Dubai with a UK office in Aberdeen and alliance partners in Houston, Delhi, Singapore and Perth.
0ther Location & Nos
Po box 118273
Office 83, Oasis Center
Sheikh Zayed Road
Dubai, UAE
tel: +971 4 346 9 346
fax: +971 4 346 9 046