FAMOUS Beauty Salon & Spa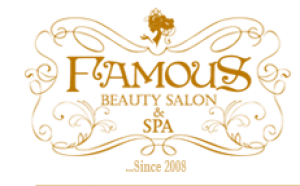 Welcome!
Famous Beauty Salon & Spa believes that every woman is beautiful and carries her own unique style. We are one of its kinds the "First Specialty Salon" in the UAE.
From classic cuts to celebrity styles, from trendy colors to sophisticated highlighted hair, from silky sculpted skin to a radiant youthful looking face, and from perfectly polished fingernails to cute and lovely decorated toes. Famous Beauty Salon & Spa is an elegant beauty center in Dubai offering you versatile beauticians, therapists, trendy hair stylists, they can provide you beauty services that you crave for and fulfill your hearts desires.
Beauticians are very efficient and skilled in their art and styling, they will give you the glamorous results and glitzy services as per the topmost celebrity salons around the worldOur Mission
It's to have the best of–the-best services provided, that meet all your beauty requirements.
Our Vision
It's to enhance and complete your personal beauty style to perfection.
About Us
There are not many salons in the world where you will discover that the massage therapist is a licensed nurse practitioner, or that the Facial therapists is an actual Dermatologist & Dietician, or that the manicurists are actually European award winning nail art artists. While at Famous Beauty Salon & Spa…you will find exactly that! Recognized as the First Premier Specialty Salon & Spa in the Emirates, Famous Beauty Salon & Spa is an up scale full service, luxury beauty center located in the most beautiful and locally recognized neighborhood of Jumeirah. Dedicated to excellence in hair care, facials, body treatments, and nail care, our salon packages have glamour and beauty in various varieties that we will be adding to your daily lifestyle, To enhance feminine beauty and make you feel gorgeous time and again.