Core Essential Business Consultancy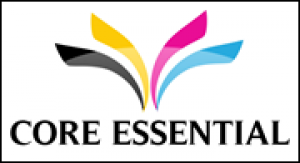 CORE ESSENTIAL is a fast growing IT Solutions provider and System Integration company. Core Essential provides IT Infrastructure Solutions, Integrated Software Solutions, Solution Implementation and Deployment support and Managed IT Services to companies ranging from large scale enterprises to small and medium enterprise helping them achieve their strategic goals. Core Essential specializes in end-to-end solutions covering full lifecycle services – from architecture, design, development, testing and integration to implementation, management, knowledge transfer and support.
At CORE ESSENTIAL, we strive to lead in system integration and support of the industry's most advanced information technologies, including computer systems, software, networking systems and the web technologies. We translate these advanced technologies into value for our customers through our professional solutions and services. We are an acknowledged service leader retaining a successful record of providing high quality, cost effective solutions. With a side portfolio of networking, software and hardware solutions, Core Essential's in-depth understanding of business  processes makes it your partner of choice for a comprehensive range of IT services.
Promoted by a team of technical and management professionals, the company has built for itself an extremely successful record in respect of support capabilities, project management skills and consultancy services. We are driven by our commitment to excellence in customer satisfaction. Since inception, our consistent focus on long term strategies and superior customer service has ensured a high level of customer satisfaction. This philosophy is ingrained in our corporate mission statement.
Core Essential supports enterprises and organizations of nearly all sizes with products, solutions and services which offer customers the highest degree of availability, scalability, manageability and security in the Information Technology business.