Choco'a LLC Dubai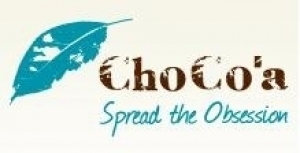 ChoCo'a is a family-owned manufacturer and retailer of unique chocolate products. ChoCo'a was founded in Dubai, UAE in 2004 with a passion to provide exquisite chocolate.
ChoCo'a has created a range of heavenly chocolate by combining the richest sought-after Belgian chocolate couverture with premium flavors to enhance your "six senses" experience. Products also extend to a range of unique and mouth-watering cakes, tarts and pastries.
It is a privilege for ChoCo'a to be located in Dubai, a city associated with "Distinction", "Indulgence" and "Superiority" which are qualities that accurately reflect the nature of ChoCo'a products.
For the past few years, we have been exporting to such countries as Russia, Japan, Australia, Morocco, Bahrain, Saudi Arabia, Kuwait, Lebanon and Sharjah Duty Free. Our strategy for the years to come is to expand to other international markets.
We have exhibited our products in some of the world's most prestigious exhibitions: India (IFE), Shanghai (Salon du Chocolat), Tokyo (Foodex) and Birmingham (Food and Drink Expo). We also showcased our products in London (Specialty and Fine Food Fair), Moscow (World Food Moscow), Paris (SIAL). From an international standpoint, we are delighted to have received such a great feedback on our products and packaging.