Chabros International Group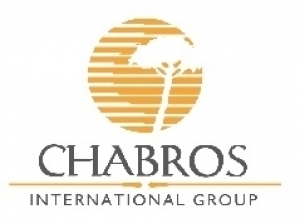 CHABROS INTERNATIONAL GROUP
WHO WE ARE
Chabros International Group is a producer and supplier of wood and veneer and a distributor of a wide range of interior and exterior products that have been specified and used in major high-end projects throughout the Middle East for over than 40 years. Chabros is focused on catering to the innovative needs of Wood Workers, Consultants, Interior Designers, as well as Contractors.
Chabros is positioned as one of the market leading suppliers of Wood & Veneer with a large stock of wide range of products, exceptional service and unique expertise reinforced by an endless list of projects and major references started with its first day of operation. The company's success is driven by its loyal customers and team and their unrelenting focus on delivering results the right way – by operating responsibly and executing with excellence.
REGIONAL PRESENCE
In the midst of a growing global market, Chabros has established overseas production units and distribution points throughout the Middle East Region, targeting businesses that are in search for quality products and exceptional service. The company's regional distribution centers are headquartered in Dubai covering a vast geographical area of supply.
PRODUCT EXPANSION
In addition to the strong regional presence, Chabros is always devoted to expand its range of products to provide original and fresh design solutions to the market. The company has been in business since the early 1960s, and has evolved to become one of the largest distributors of Wood & Veneer, Parquet & Decking, Marquetry & Mother of Pearl, stretched out to represent world renowned names such as Dupont™ Corian® & Montelli®, Richter Stone-Veneer® & Acoustic-Lightboards®, and Merino HPL & Compact Laminates.