BENAIR AIRCONDITIONING COMPANY LLC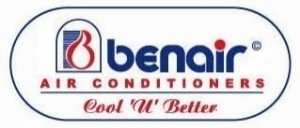 Benair Air-conditioning Co. LLC has proven to be one of the leading Airconditioning Contractors in the region since its incorporation for the past 10 years.Our edifice being built upon utmost customer satisfaction, competent performance and reliability has gained us good Reputation in the entire Emirates within a short span of time.
Benair Air-Conditioning Company LLC have partnered with all leading brands like Carrier, LG, York, Rheem, O General etc…. with whom we have been associated during these years.
Benair undertakes various contracts for the design, supply and installation of air-conditioning systems for all the commercial, industrial, residential buildings and villas..