Arab Bank For Investment & Foreign Trade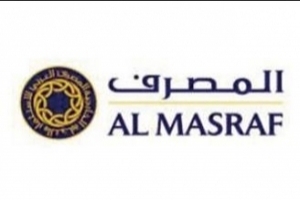 Arab Bank For Investment & Foreign Trade (Al Masraf) was established in 1976 by the Federal Decree no. 50 Dated 07th July 1976, issued and signed by HH Zayed Bin Sultan Al-Nahyan , the president of the UAE.
Al Masraf is a manifestation of the vision, wisdom, and farsightedness of His Highness Sheikh Zayed Bin Sultan Al Nahayan, and rulers of other Emirates. The bank was formed with the purpose of instilling co-operation amongst the Arab countries and promoting joint economic ventures among them.
The Bank is owned by the Federal Government of the United Arab Emirates (42.28%), The Libyan Foreign Bank(42.28%), Libya and Banque Exterieure d'Algerie – Algeria (15.44%). Al Masraf is marching towards modernization aimed across all levels of the organization, to realize its dynamic mission and ambition of being 'Preferred, Trusted, and Pioneering' Bank in the region.
Al Masraf has developed over the years and enjoys sound correspondent relationships throughout the globe.